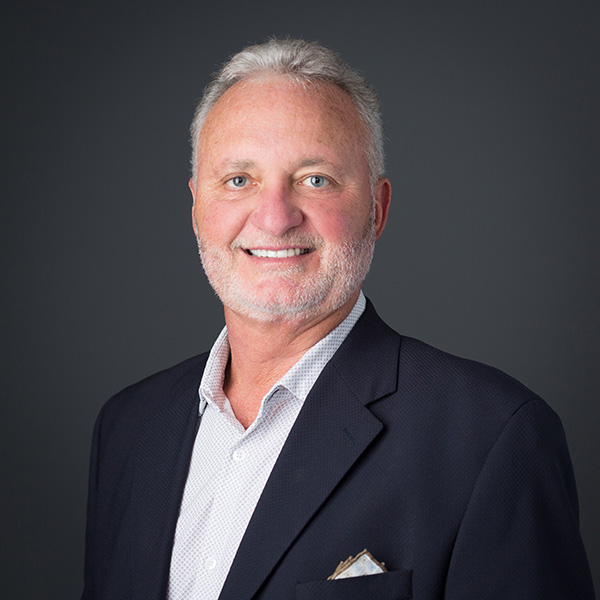 Tim Parkman
Chief Executive Officer / Founder
Tim Parkman, founder and CEO of Tim Parkman, Inc, entered the insurance industry after graduating from Mississippi State University in 1984. He has diversified industry experience involving claims, marketing, underwriting and overall company management as well as Retail Agency, Managing General Agency and Insurance Company ownership. In addition to the Insurance career Tim built, owns and currently has under management companies focusing on the sectors of Landfill, Waste Hauling, Demolition, Heavy and Utility Construction as well as Restaurant and Properties. Tim is a longtime resident of Clinton, MS with his wife, Alicia and two daughters Sydney and Marley.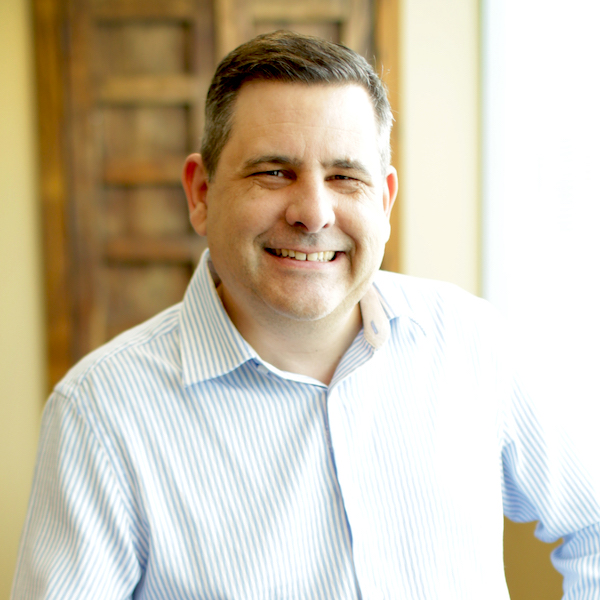 Mike Leach
President
Mike Leach began his work in the insurance industry by working at the Mississippi State Rating Bureau for 12 years where he was also involved with the Mississippi Windstorm Underwriting Association and the Mississippi Residential Insurance Underwriting Association. He has also served as the Secretary/Treasurer for the Mississippi Fire Chiefs Association. He started at TPI in 2004 as a consultant and was hired full-time as the Vice President of Operations. In August of 2018 he was promoted to President of TPI. His duties at TPI include managing the day-to-day operations, developing work flows and procedures, budget planning, supervising IT projects, and product development. Mike lives in Byram, Ms. with his wife, Vanda, and their son, Fisher.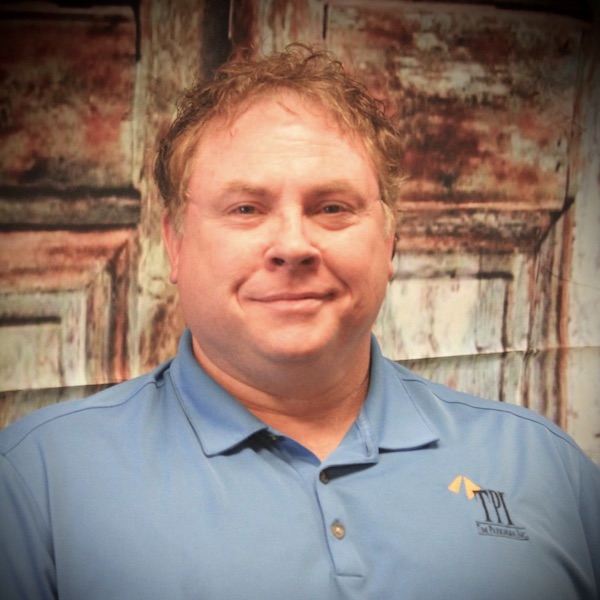 Jeff Parkman
Executive Vice President – Marketing
Jeff Parkman was born and raised in Jackson, MS and is the youngest of 5 brothers. He attended Arkansas State University on a football scholarship and studied Criminal Justice. In 1997, he left the Hinds County Sheriff's Department and join his brother, Tim Parkman, in the insurance industry as a Marketing Representative for Tower Hill Insurance Group. In 2002 he joined his brother, Tim Parkman, and assisted in forming Tim Parkman, Inc. (TPI). Through the years Jeff's main role consisted of the development of TPI's Marketing Department but he has been instrumental in the development of all aspects of the company.
Jeff is currently the Executive Vice President of Marketing and is responsible for developing new agency partners, new business development, agency profitability, system/product training, monitoring and resolving sensitive agency issues and customer complaints. Jeff has served as a board member of the Mississippi Insurance Education Foundation since 2004 and has held the office of Vice President and President. Currently, Jeff is a member of the 1752 Club and has been awarded Mississippi Company Representative of the Year in 2006 by the Professional Insurance Agents of Mississippi for his dedicated service to Association, Industry and Community. Jeff and his wife Laura currently live in Madison, MS where they spend their spare time doing yardwork and enjoying life. Together they are the proud parents of 3 children, Zach, Madison and Will.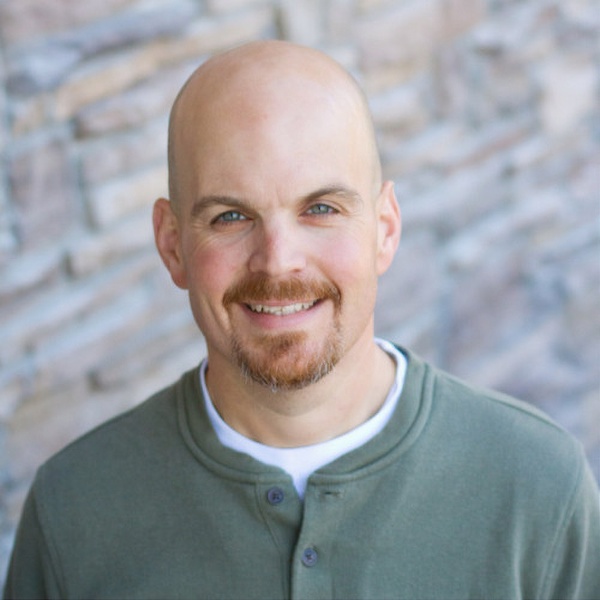 Darryl Dabbs
Chief Financial Officer
Darryl Dabbs was born in Baton Rouge, LA. and moved to Clinton in 1991 where he attended Mississippi College earning a bachelor's degree in accounting and an master of business administration. Darryl is a Certified Public Accountant, Certified Fraud Examiner, and Certified Global Management Accountant. He is a member of the AICPA, Mississippi Society of CPAs and the ACFE. He is married to Lea Ann and they have two adult sons.  In his spare time he enjoys spending time with family, hunting, running, and cycling.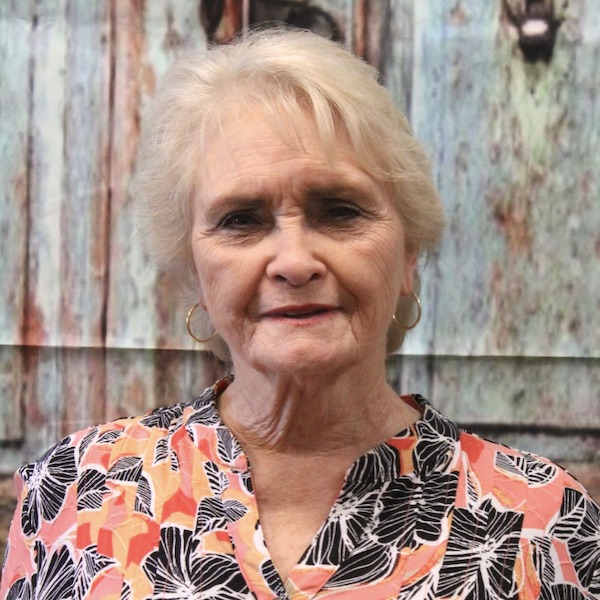 Jeanette Parkman
Accounting
Jeanette Parkman has been with TPI since the inception of the company. Currently she serves as the Office Manager and is responsible for Payroll, Accounting and Employee Benefits as well assistant to the CEO. Ms. Parkman is the Heart and Soul of TPI and enjoys working with all the employees, especially 3 of her sons. Ms. Parkman is the proud Mother of 4 boys and a member of Highland Baptist Church where she enjoys teaching Sunday school and singing in the choir.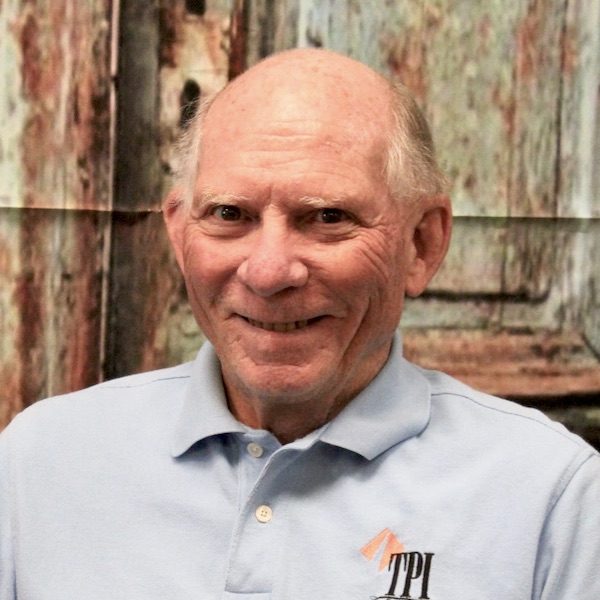 Claude Persons
Business Development Manager
Claude Persons was born and raised on a farm in North East Mississippi and moved to Clinton in the 1950's. He graduated from Clinton High School and received his BS from Mississippi College. Claude obtained his CPCU in 1979 and was a Marketing and Underwriting Manager with Kemper in addition to being heavily involved in Product Development and Rate Making. He has had years of experience with a Mississippi MGA before joining TPI in 2013. His hobbies are hunting, fishing, singing in church choir, and spending time with his grandchildren.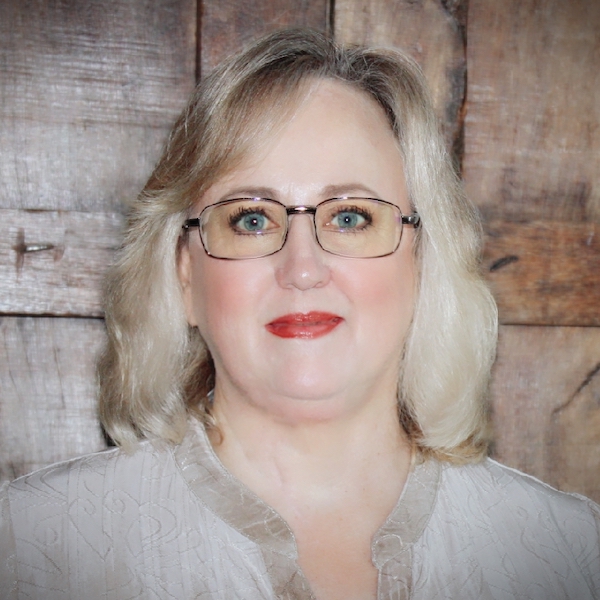 Harriet Lopez
Director of Compliance
Harriet Lopez began her insurance career in 1987 working for an independent insurance agency where she advanced quickly to eventually become an agent and account manager. In 2004 she joined TPI as a Personal Lines Underwriter and received her Certified Insurance Counselor designation. She has worked as is the Underwriting Supervisor and Policy System Modification Adviser. Today, Harriet serves as the Director of Compliance.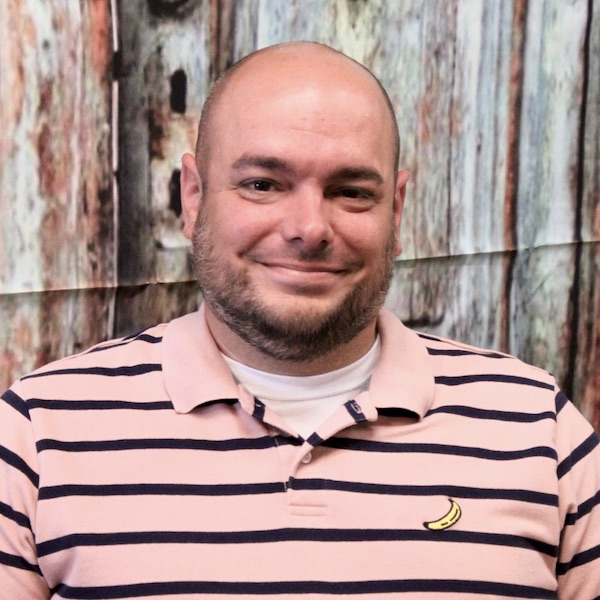 Jerrold Olinger
Vice President of Personal Lines
Jerrold Olinger was born in Baton Rouge, LA (Geaux Tigers) and moved to Clinton, MS at the age of 10. He graduated from Clinton High School and finished out his education at Mississippi College where he graduated with a Bachelors degree in Accounting. Previously working in the banking industry, Jerrold came to work at TPI in 2009 working his way to Vice President of Personal Lines. Jerrold is married to his beautiful wife Glenna and they have one child.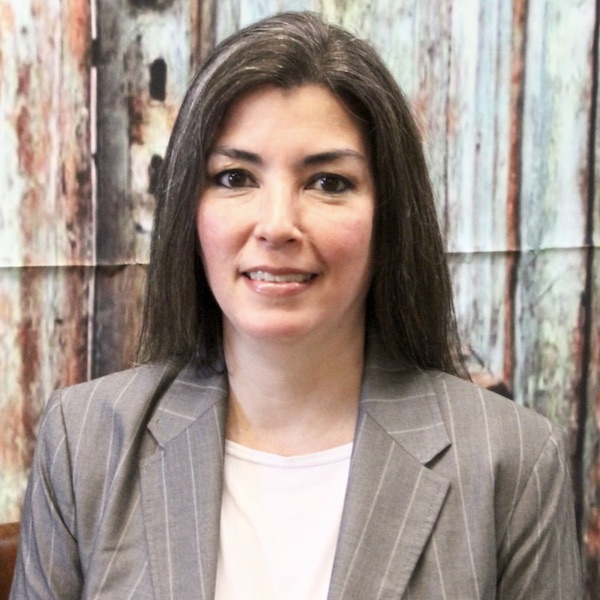 Penny Mahaffey
Personal Lines Underwriting Manager
Penny Mahaffey was born and raised in the Metro Jackson area. She graduated from Mississippi State University with a  Bachelor of Science Degree in Business Marketing. She received her P & C and Life and Health agent's license in 2004 and began her insurance career then as a Commercial Lines Account Manager. She has also been a Marketing Manager and served as an Agency Advisor for Montgomery Insurance, now Liberty Mutual and Travelers Insurance.  Penny started with TPI in 2014 as a Personal Lines Underwriter. She currently holds the CPSR Designation and is working towards the CIC designation. She lives in Brandon and enjoys spending time with her family.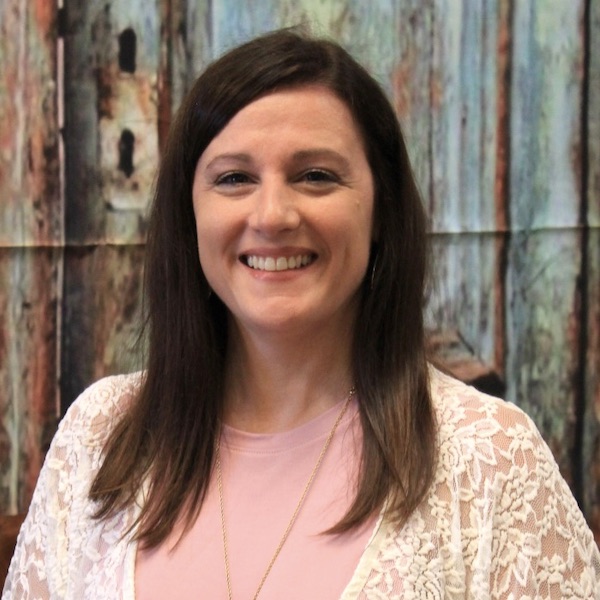 Chrissy Johnson
Personal Lines Underwriter
Chrissy Johnson graduated from Clinton High School. She began her career in insurance at Southern Cross Underwriters where she worked for 12 years as an underwriter's assistant. She took a break from the insurance industry for 7 years to work in a compounding pharmacy before returning to her roots and joining TPI. In her spare time, Chrissy enjoys traveling, crafting, and spending time with her family and friends.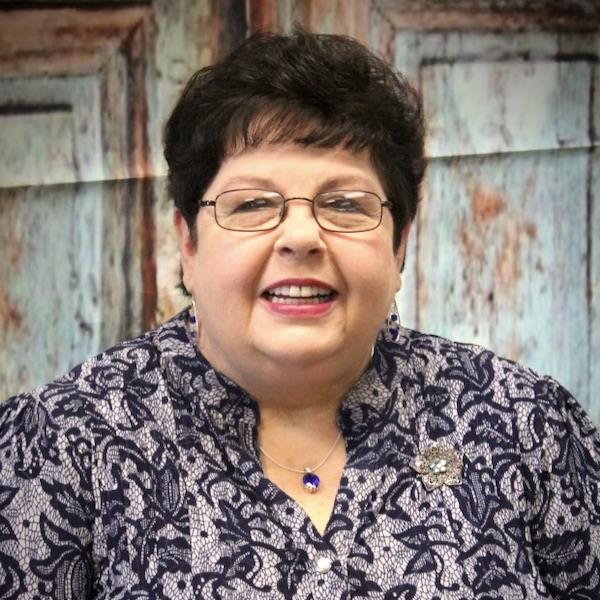 Theresa Seay
Personal Lines Assistant
Theresa Seay began her insurance career working for an independent insurance agency after receiving a degree from Holmes Community College. In the past Theresa has worked for Kemper Insurance Company in the Claims Department as well as Office Manager Assistant. Theresa joined team TPI in November 2012 as a Personal Lines Underwriter Assistant.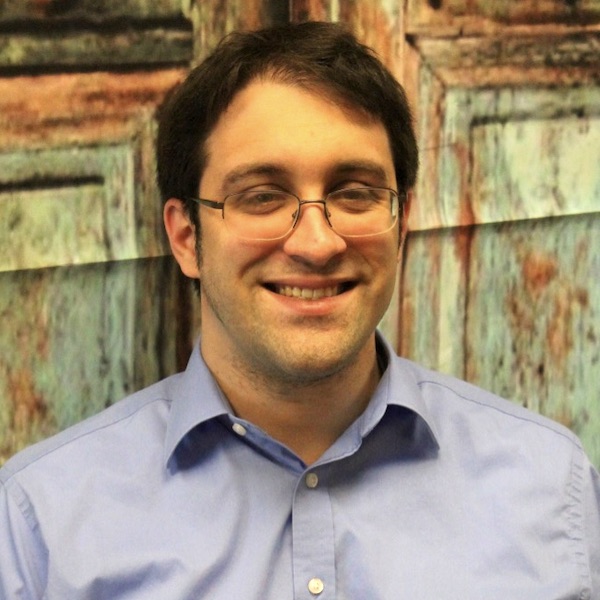 Stephen Harper
Personal Lines Underwriting Assistant
Stephen Harper joined TPI in 2012.  He lives in Clinton, MS and received his Bachelor's degree from Mississippi College in 2010.  He enjoys tracking a variety of sports.  He is also the local football statistician for Clinton High School and Hinds Community College.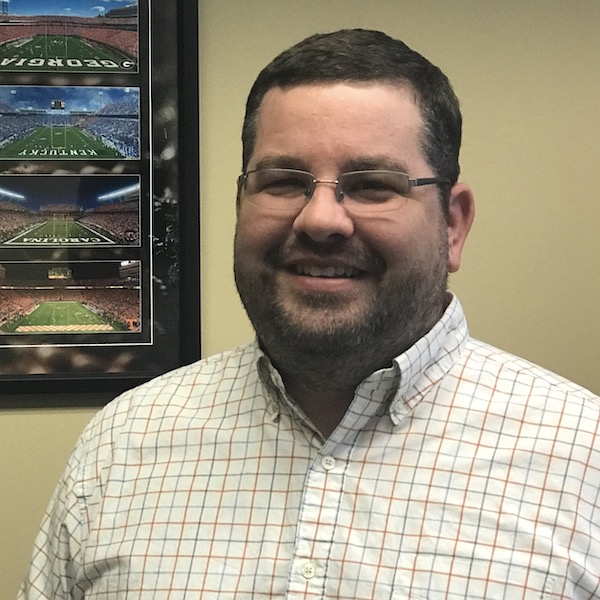 Matt Leach
Vice President of Commercial Lines
Matt Leach has been in the insurance industry for 15 years. During this time he has had several roles including, customer service rep, claims adjuster, agency owner and underwriter.  Matt is a Louisiana native (Geaux Tigers) but has lived in Mississippi since the early 90's and graduated from Forest Hill High School in Jackson and attended Hinds Community College in Raymond MS.  Matt has been an employee of TPI since 2006.  He is happily married to his wife Jennifer and has two extremely active boys, Cole and Jake.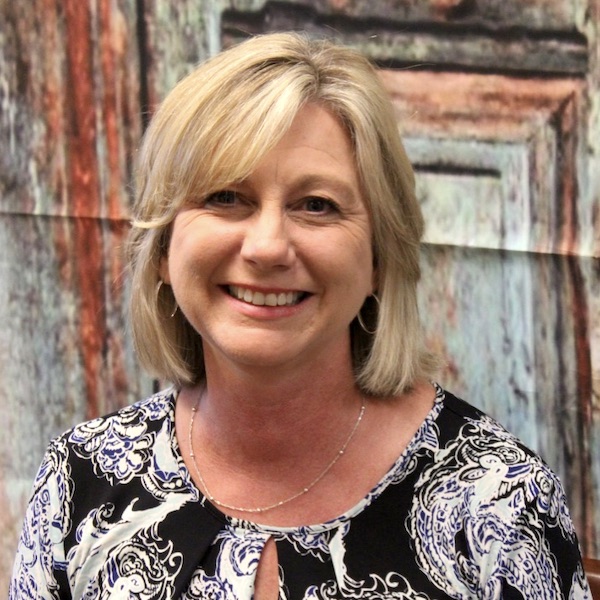 Michele Swedenburg
Commercial Lines Senior Underwriter
Michele Swedenburg joined our TPI team in 2009 and works as a Commercial Lines Underwriter. She brings more than 25 years of insurance experience to TPI.  She and her husband, Mark, currently reside in Brandon, MS. Combined they have 6 children and 5 grandchildren.  She enjoys traveling, camping/fishing, gardening and (most importantly) spending time with her family.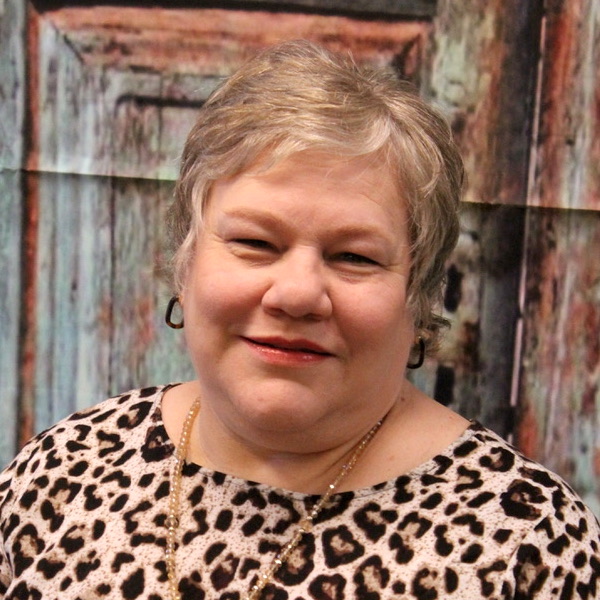 Ginger Webb
Commercial Lines Underwriter
Ginger Webb has been in the insurance industry for many years (we'll leave it at that). In the past Ginger has worked as a field Marketing Representative with MetLife Auto and Home, Personal Lines Underwriter with W.A. Sullivan General Agency and Commercial Lines Underwriter with Underwriters Group. Ginger joined team TPI in 2004 and is currently a Commercial Lines Underwriter. Ginger has been happily married for over 30 years to her husband Greg and has 3 children.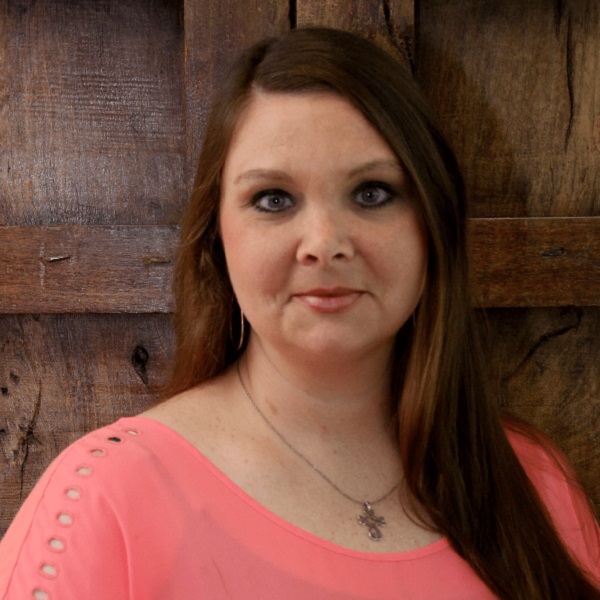 Ashley Harris
Commercial Lines Underwriter
Ashley Harris was raised in Canton, MS and graduated from Carthage Christian Academy in 1997. Ashley began her career in the insurance industry in 2001 starting out on the independent agents side as a receptionist before advancing her career into different roles: administrative assistant, licensed agent and account manager working in both personal lines and commercial lines . She joined the TPI team in January 2020 currently serves as a Commercial lines Underwriter. Ashley and her husband Kevin live in Carthage, MS and enjoy spending time on their farm with sons Chance and Quinton who attend Leake Academy and daughter Lexi who attends Mississippi College.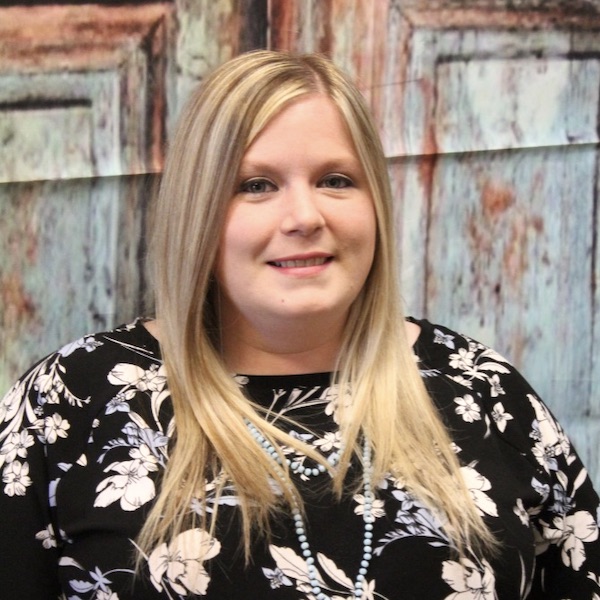 Jennifer Brown
Commercial Lines Underwriter
Jennifer graduated from Brandon High School in 2005. She joined the TPI family in 2011 as a Commercial Lines Underwriting Assistant and is now working as a Commercial Lines Underwriter. Jennifer has worked in the insurance industry since 2005 as an underwriting assistant for commercial business to health and fitness clubs and as a claims processor. Jennifer married her husband, Joseph, in 2017 and enjoys fishing, camping, being outdoors and spending time with her son.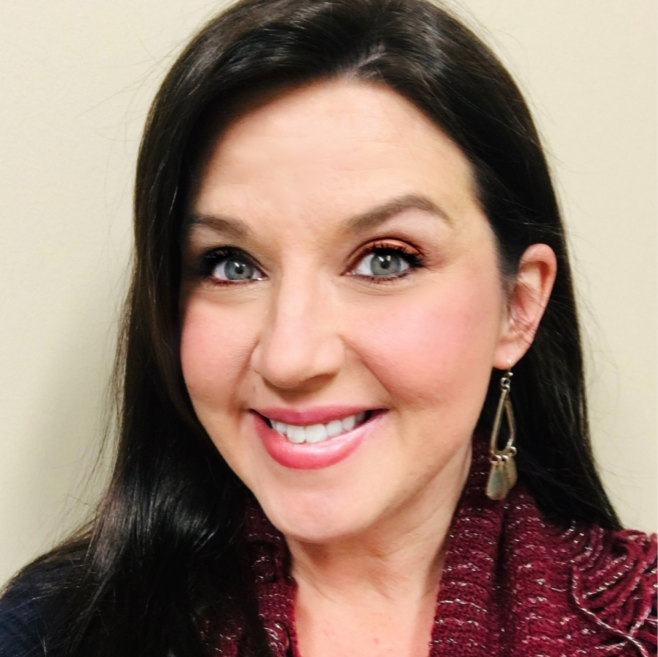 Emily Tucker
Commercial Lines Underwriter
Emily Tucker is a graduate of Forest Hill High School and comes to TPI with 23 years of industry experience. She began her insurance career in 1998 with Insurance Solutions Group and focused on agent relationship building, impaired health risk underwriting, and sales coordination in life insurance, long term care, and annuities. In recent years, she was a Senior Case Manager while also assisting in training efforts for incoming sales and operations staff.  She enjoys spending her free time taking day-trips, reading, and spending time with her family and friends.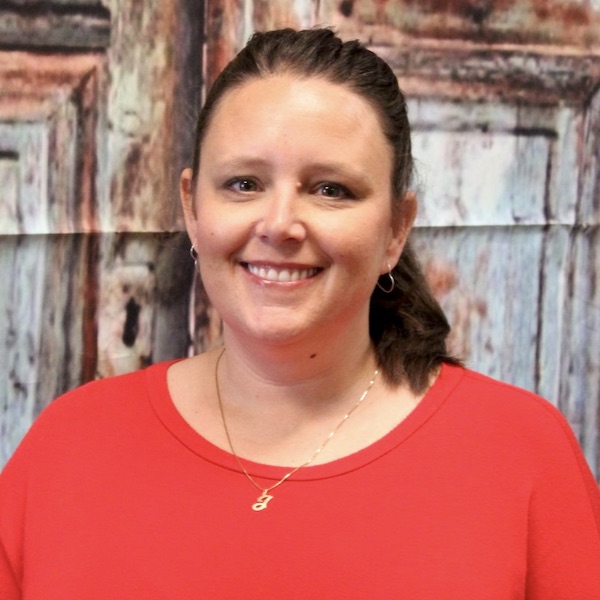 Jessica Junkin
Commercial Underwriting Assistant
Jessica grew up in Natchez, MS and moved back to Jackson in 2003. With over 10 years experience in the insurance industry, she joined the TPI team in September 2018 and is currently a Customer Service Representative. Jessica is happily married with 3 children and she enjoys watching her kids play sports, being outdoors, and spending time with her family and friends.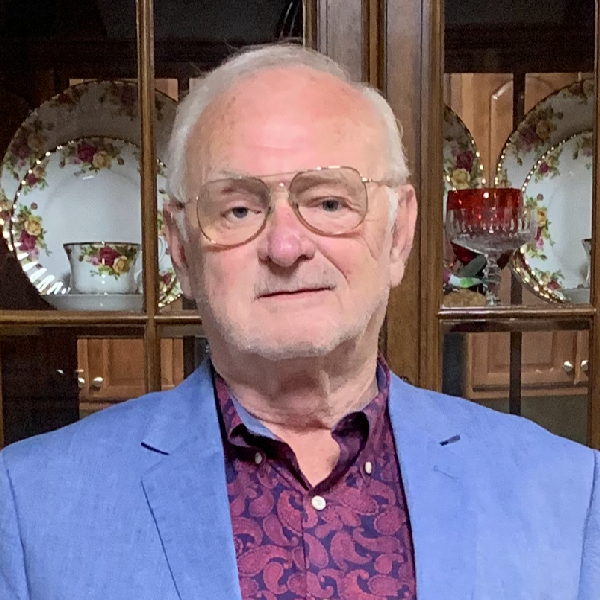 Larry Brock
Vice President of Commercial Lines – Garage Division
Larry was born and raised in Dalton, Ga., The Carpet Capital of the World, where he attended Valley Point High School graduating in 1965. Larry joined the insurance industry at the age of 20, and has accumulated over 53 years in the industry with the last 35 years specializing in Garage Insurance. Throughout his career Larry has Larry served in various roles including an Agency Owner, Underwriting and Claims management, Program Director specializing in Garage as well as other various rolls and responsibilities. Most recently Larry joined the TPI Family where he will serve as Vice President over TPI's Garage Division.
Larry and his wife Lynne have 5 wonderful children, 4 boys and 1 tattle tale, 10 grandchildren, 3 great grandchildren and 2 Yorkies. In addition to enjoying their family, Larry and Lynne enjoy boating, water sports, fishing and living life on the banks of the Tennessee River.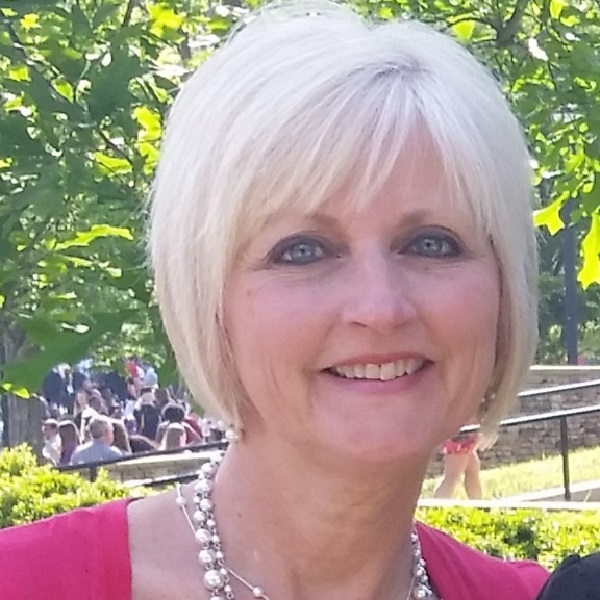 Mona Whitworth
Commercial Lines Underwriter – Garage Division
Mona was born and raised in Pike County, MS, and earned her Associate's degree at Southwest MS Community College. In 1989 she transplanted to the metro Atlanta area. In 2008 Mona entered the insurance industry with an MGA. Throughout her career in insurance she has served many roles including; Audit Technician, Underwriter Assistant and Underwriter. Over the last several years Mona's primarily focus has been in Commercial Garage Underwriting. Most recently Mona joined the TPI Family where she will serve as a Commercial Underwriting Assistant in the Garage Division.
Mona has been married to her husband, Don, for over 30 years. Together they have 2 adult daughters whom also live in the metro Atlanta Area. In her pastime, Mona enjoys crafting, tackling DYI projects, spending time with family, and watching SEC football (GO DAWGS and GEAUX TIGERS).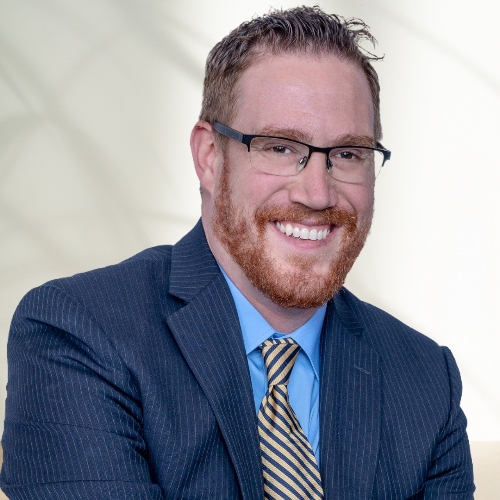 John Lynch
Commercial Lines Underwriter – Garage Division
John graduated from Tennessee Technological University in 2011, majoring in Finance and Business Management. He spent four years learning the art of Garage Underwriting under his mentor, Larry Brock, before moving to Madison, Wisconsin with his wonderful wife, Dr. Nayomi Plaza Rodriguez. Once there, he started his own business in various fields, including home rentals, transportation services, realtor services, and Airbnb operations. John truly enjoyed his work in these roles as they allowed him to connect with people while simultaneously being a devoted stay-at-home Papi. Now, as his children begin school, John is excited to return to his professional career with TPI's Garage Division under Larry's leadership.
John has been married to Nayomi for six years, and they have two adorable children, Haley (5) and Aidan (3), as well as the kids' best friend: a dog named Hiccup. Haley is now in school and is very excited, and Aidan keeps them on their toes with his boundless energy and jumping off anything he can find. The family enjoys biking around town, traveling the world, and spending time together on the beach.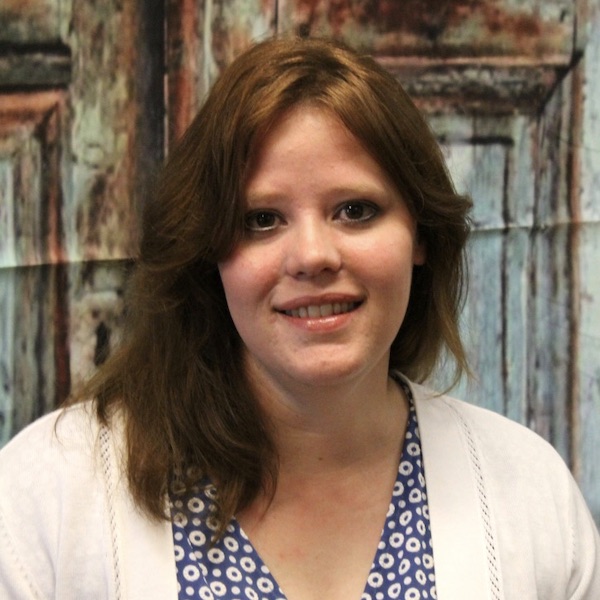 Heather Stokes
Underwriting Assistant – Garage Division
Heather McNeill was born in Jackson, MS and graduated from Clinton High School. She worked in the Retail Grocery Industry for 12 years prior to joining the TPI team in August of 2012 as a Personal Lines Assistant. Heather is continuously working to further her insurance education with hopes of becoming an underwriter. In her spare time she enjoys canoeing, camping, going to the ballet and theater as well as playing and spending time with her three loving children.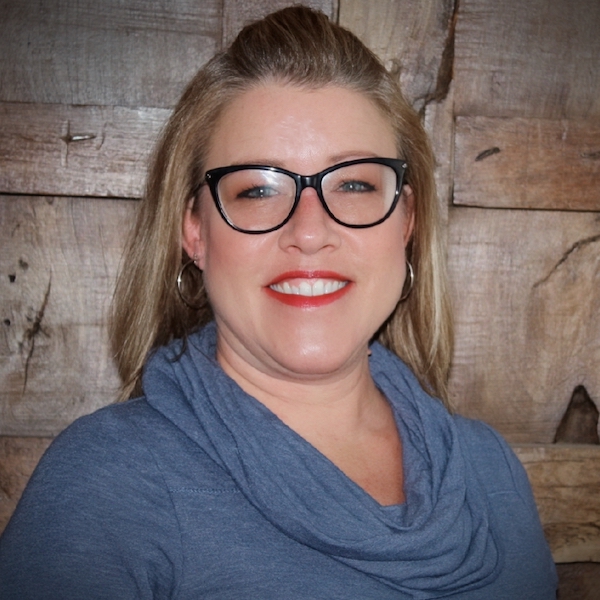 Karen Latigue
Vice President of Customer Service
Karen Latigue was born and raised in Clinton, MS where she graduated from Clinton High School. Karen joined team TPI in 2002 as Personal Lines Underwriter and over the years has become knowledgeable in all aspects of the company. Currently, Karen serves as the Vice President of Customer Service where her department is responsible for assisting agents and customers with all non-underwriting related questions; assisting agents with system issues and daily processing.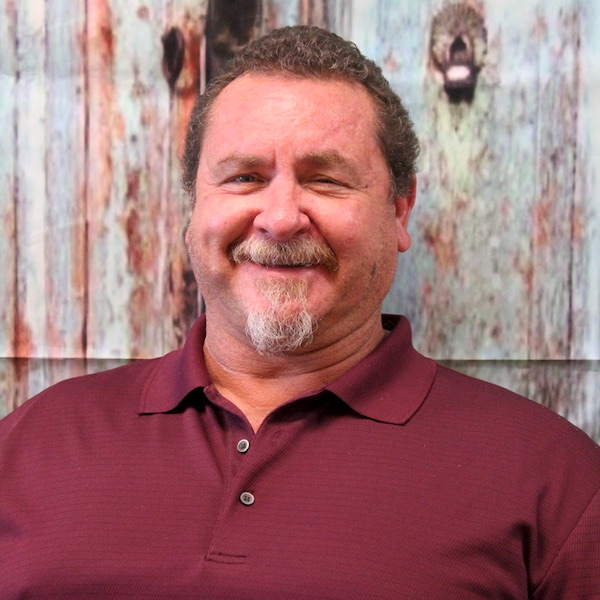 Steve Parkman
Vice President of Claims
Steve Parkman was born and raised in Jackson, Ms. He served as a fire fighter for over 20 years and served in the Mississippi Army National Guard for 12 years. Steve has also owned and managed a retail agency for 12 years before coming to TPI to serve in the claim department. Steve has been happily married to his wife and best friend Ilene for over 30 years and they were blessed with two boys, Steven and Cody. Steve has spent his life serving others while sharing his faith. Steve enjoys working in the claims department which allows him the opportunity to continue serving others.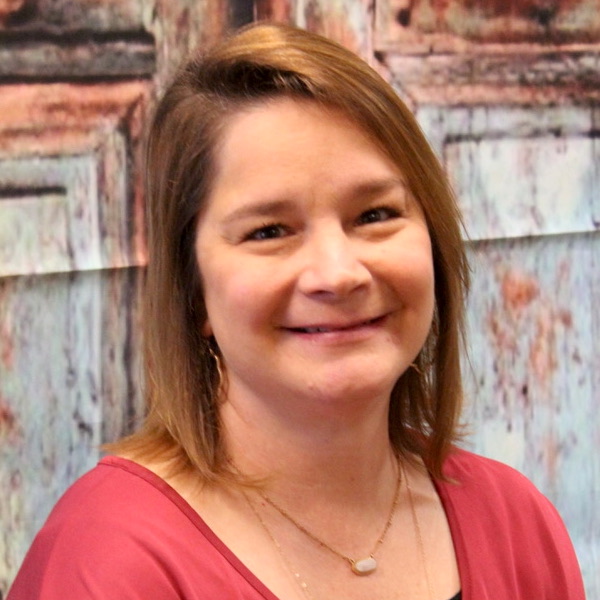 Michelle Downey
Claims Customer Service Representative
Michelle Downey was born and raised in Clinton, MS. After graduating from Clinton High School, she began her insurance career at Allstate as customer service and agent support. Michelle joined the TPI team in 2012 and now serves as a Claims Customer Service Representative. With her knowledge of the system and her willingness to assist our agents and insureds, Michelle surpasses TPI's high standards for Customer Service. She enjoys reading and spending time with her friends and family, especially her daughter.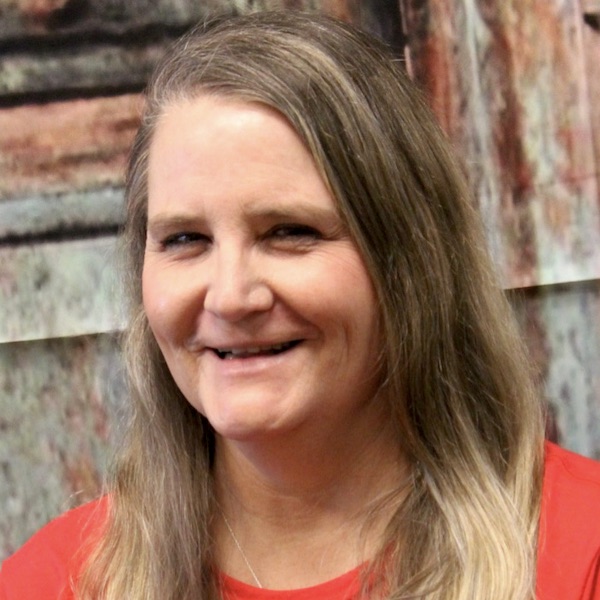 Teresa Bryant
In-House Claims Adjuster
Teresa was born and raised in Jackson, MS. Before beginning in insurance, Teresa worked with several Attorney Firms and in the Appraisal Industry. She joined the TPI team in October 2018 and is currently working as our In-House Claims Adjuster. Teresa and her husband Ray of 29 years have two sons, Trey and Zach. She loves to read, hunt, spend time with her family, and do volunteer work for Wounded Warriors of Mississippi.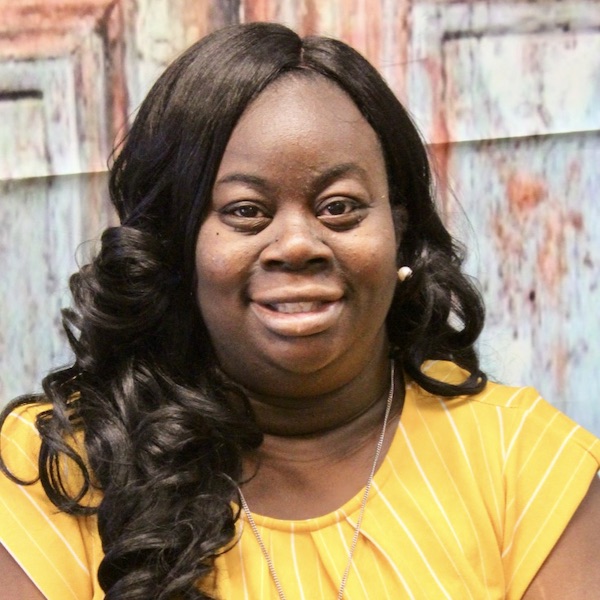 Vernora Davis
Accounting Clerk / Executive Assistant
Vernora ("Nora") Davis has been employed with TPI since 2012 as an Accounting Clerk and Executive Assistant. A native of Canton, Mississippi, she is a 2003 graduate of Velma Jackson Magnet High School, a 2007 graduate of Jackson State University with a Bachelors of Business in Accounting, and a 2011 graduate of Mississippi College with a Masters of Business Administration. She has worked previously as Office Manager for Canton Family Clinic for 3 years and more recently as Head Teller/Customer Service Representative for M & F Bank for 9 years. She enjoys traveling, church, and spending time with her family.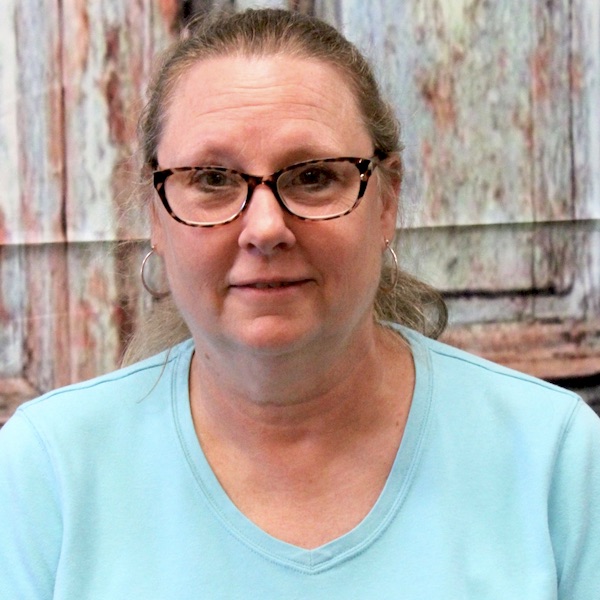 Lynn King
Reporting Specialist
Lynn King received her Associate Degree from Hinds Community College, followed by her Bachelor of Science Degree from the University of Southern Mississippi where she obtained a Triple Major and graduated with Honors. Before joining the TPI Team in 2014 as an Accounting Assistant, Lynn taught High School Math for 10 years and worked 18 years in the Accounting Department for an Insurance Company. Lynn is the proud mother of one daughter, Ashton, and is a member of First Baptist Church in Raymond.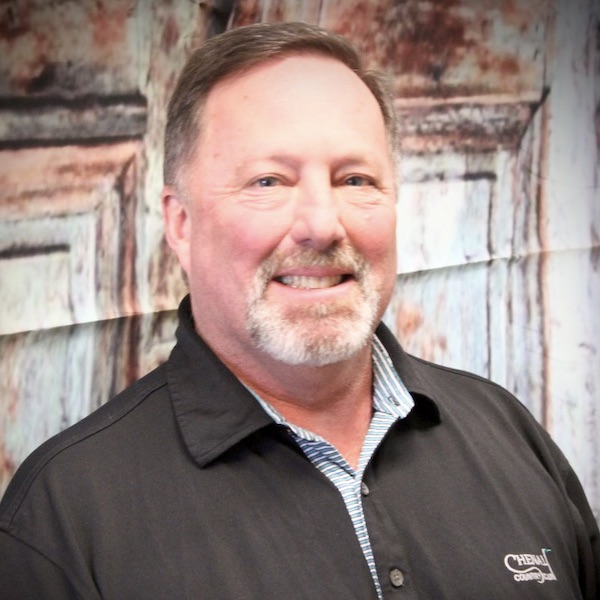 Thomas (Tom) J. Lawrence
Director of Marketing
Tom moved to Pearl MS in 1974. Graduated Pearl High School then attended Hinds Jr. College where he lettered in Baseball (that's where he met Tim Parkman) and Football. Tom continued his education at Mississippi State University where he graduated in 1985 with a BS in Electrical Engineering. He then moved to Dallas, TX where he worked for Texas Instruments' Avionics' Division as a Reliability Engineer dealing with Dept. of Defense Military contracts. Moved to Little Rock, AR in 1988 where he was the Sales & Marketing Manager for a DOD/NASA contractor. He also spent 3 years with Dean Witter Reynolds as a Money Manager. Tom moved back to MS in 1992 and work in Real Estate with his father. His first stint in Insurance was in 1997 when he was hired as a Territory Rep for Tower Hill Insurance Group of MS. Tom stayed with TH until 2002 then moved on to a 12 year career with Patterson Dental Companies as the MS General Manager. In June of 2014, Tom returned to work for Tim Parkman as a Marketing Manager for TPI, Inc. Tom lives in Pearl with his wife Gena and 2 children, Nicholas and Victoria, both of whom are in College.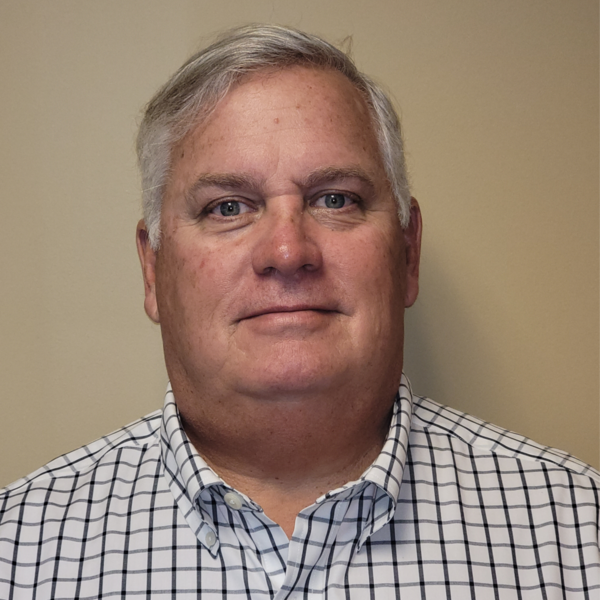 Austin Morrow
Marketing Consultant
From 1986 to 1989, Austin served as an agent with Alfa insurance. In 1989, he transitioned to become a trainer for Southern Farm Bureau Life Insurance Company, and his efforts led to a promotion to Senior Training Specialist in 1992-1994. Austin's success in this role led to an opportunity to serve as Director of Training for Florida Farm Bureau from 1994-1997. In 1997, Austin accepted a role as a District Sales Manager for Kentucky Farm Bureau Insurance, which he held until retiring in 2021. In 2022, he joined TPI as a consultant and has been pleased with the opportunity to contribute his knowledge and expertise.
Austin is married to Kim Proctor Morrow, and together they have two daughters, a son-in-law, and one granddaughter, with another grandchild on the way in August. Their golden retriever is also a beloved member of their family. Austin is an avid enthusiast of all shooting sports and hunting. In particular, he finds great enjoyment in duck hunting.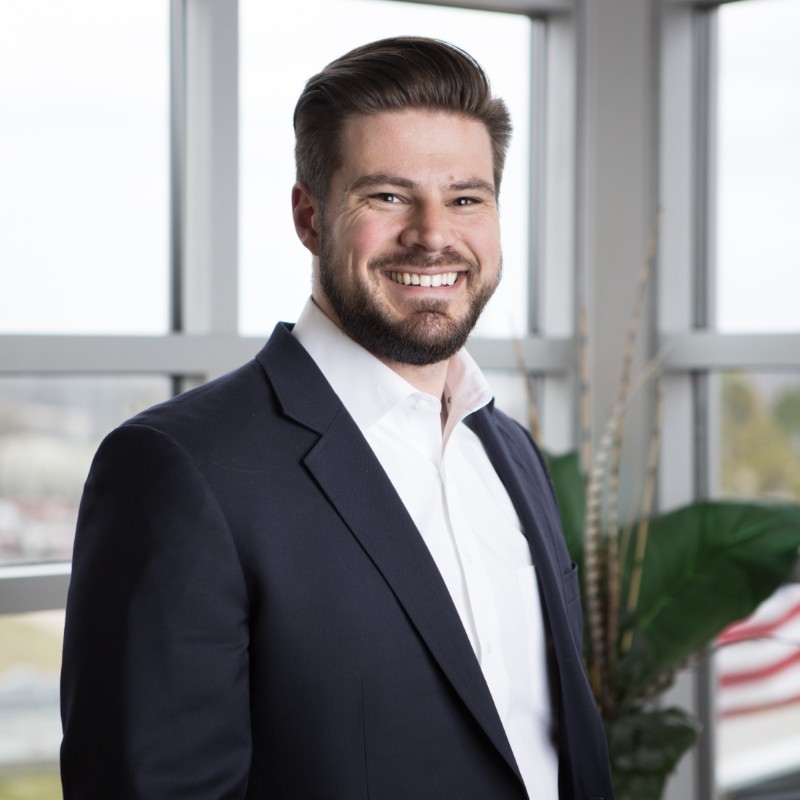 Britton Wilson
Marketing Manager
Britton comes to TPI after 9 years of new business insurance production. He spent his first 6 years writing primarily personal lines with a captive carrier, then followed that with 3 years of commercial lines with an independent agency. In those last 3 years he was contracted with TPI and decided to make the switch over to us.
Britton lives in Northwest Arkansas with his wife, Caitlin, and two young boys, Abishai and Atticus. Active in church, he and his wife lead a small group weekly for young married couples. His parents live in Mountain Home, so he's often found on Lake Norfork or the White River. And if not on a body of water, you could catch him on a golf course. He's a graduate of the University of Arkansas and is more than willing to call the Hogs or talk smack with any other SEC fanbase.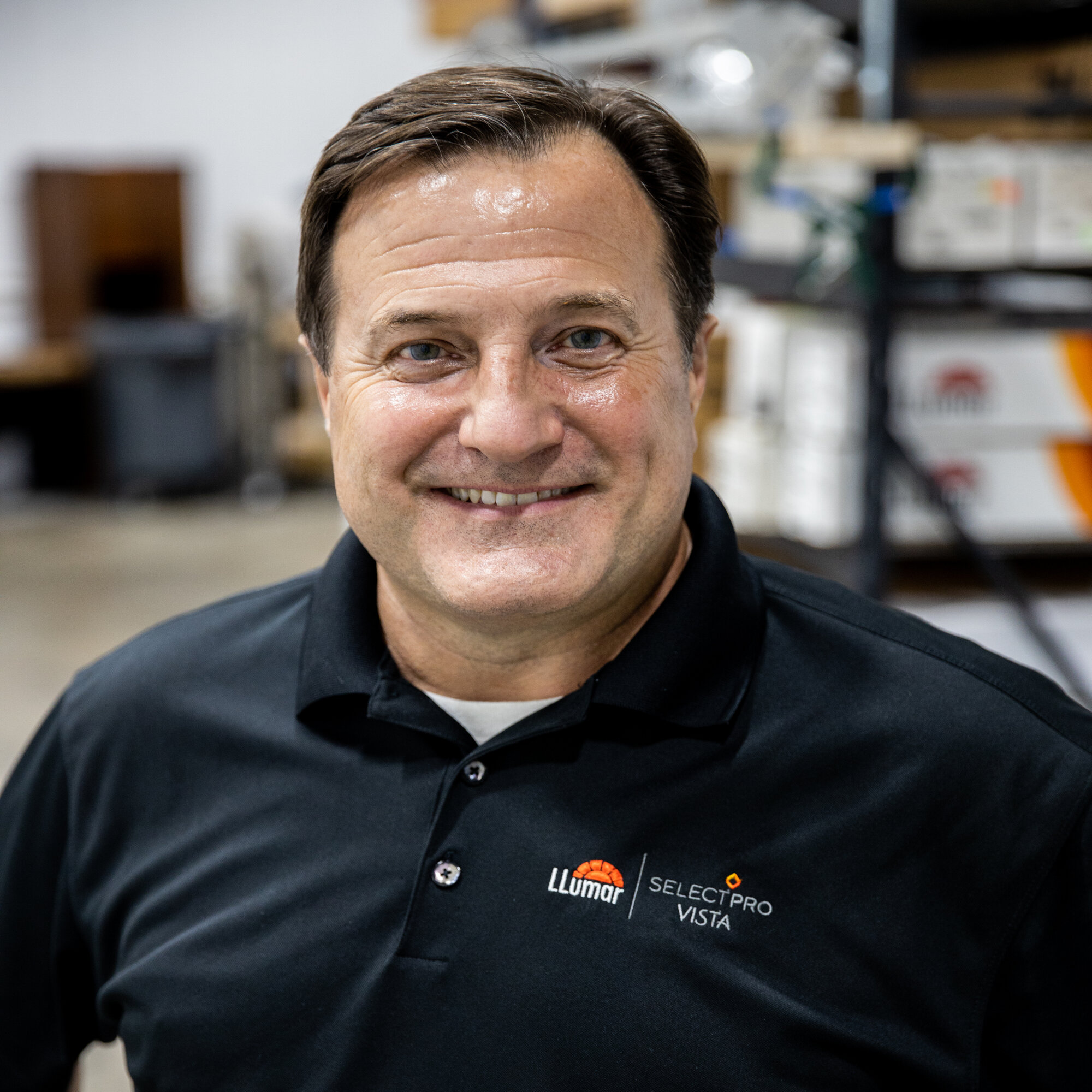 Paul Tauchar
Marketing Manager
Paul is new to TPI (January 2022) but is an accomplished former business owner and sales training professional who has worked nationally and internationally as a Sales Representative, Manager, Director and Trainer. He created TD Solutions in 2006 which specializes in sales training, consulting, motivation, and creating sales and marketing plans that work for sales people and companies alike. Tauchar also was co-owner and manager of Admobile, a mobile advertising company.  For over the last decade Paul owned and operated Solar Control of Jackson, an authorized 3M window film company which he created in 2007 in Jackson, MS.  Previously, he worked as a sales manager and or sales trainer for MGT Films, First Class Linen Services, Jackson Industrial Uniform Services, Cintas Corporation, Trilogy and Madico Corporation to name a few.  His positions with these companies has taken him around the globe and most states across the US.
Paul holds a Bachelor of Arts in Criminal Justice with a Business Administration emphasis from Baldwin Wallace College in Berea, Ohio.
With his 30+ years of sales experience, he has won many awards and accolades, has sat on many boards, most recently serving on the board of the MS Kidney Foundation. He has been a presenter at numerous sales and marketing seminars throughout the country and continues to teach business owners and sales professionals about the power in sales and marketing. Tauchar has called Mississippi his home since 2000 but he has lived throughout the country (Ohio, New Jersey, New York & Georgia). He has four grown children: Michel and Anna Catherine and step-children Emily and Murphy and 3 step-grandsons Justin, Noah and Leo.
Steve Dudash
Marketing Manager
Steve Dudash is a graduate from the University of Oklahoma with a degree in Business Administration. Steve has over 31 years of experience in the insurance industry where he was a Regional Manager for an Independent Adjusting Firm along with being a Staff Adjuster. He has served as the past President, Vice-President, Treasurer and Secretary for the local Claims Association and has served on the Board of Directors at the YMCA, The city of Bixby Parks & Recreation and Board Whitey Ford Basketball. He also served as scout master for the local troop. Steve joined the TPI team in 2018 as the Oklahoma Marketing Manager. Today he enjoys traveling with his wife along who seems to find new places for them to visit each and every year.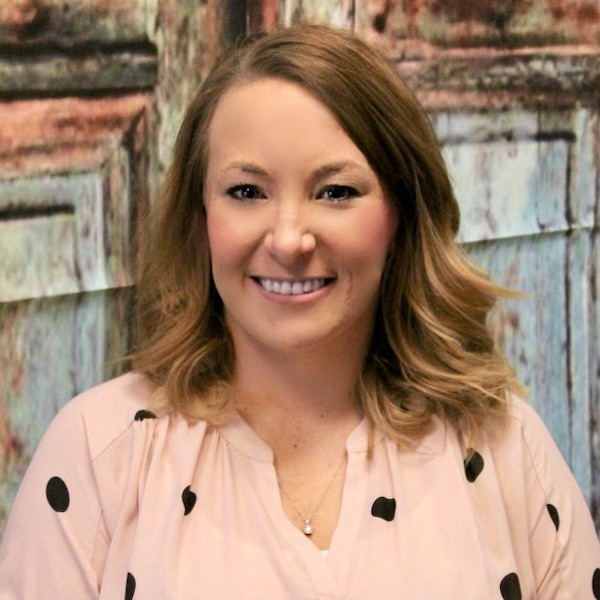 Julie Cargile
Internal Marketing Representative
Julie Cargile joined the TPI team as an Internal Marketing CSR in October 2018. Julie was born and raised in Raymond and graduated from Central Hinds Academy in 2006 with honors and as a Presidential Scholar. She continued her education at Hinds Community College where she earned her Associates Degree in Business Administration. Julie began her professional journey as a marketing specialist for a construction and real estate development company in Gluckstadt, MS in 2009. She later served as an Account Lead for an Appraisal Management Firm based out of Nashville, TN before ultimately finding her way to TPI. When she's not working, Julie loves to travel and can tackle almost any DIY project. She's also a proud dog mom to two giant pups and enjoys spending time with her family, friends, and boyfriend.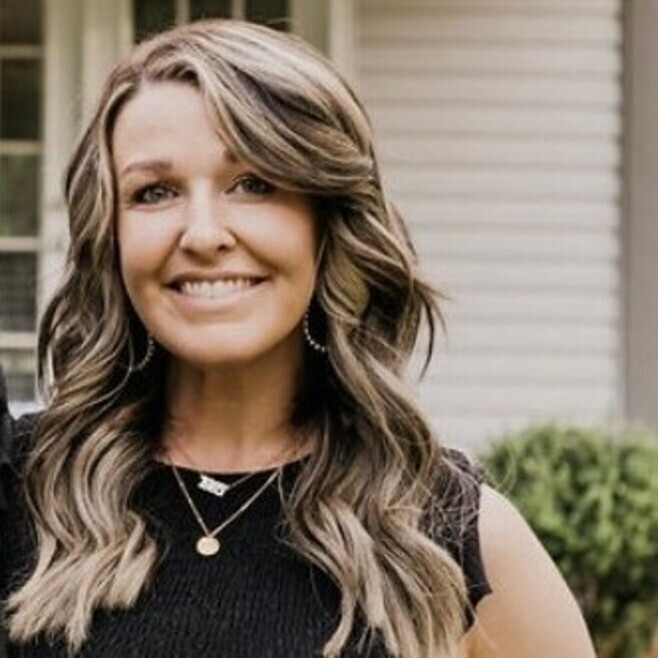 Jamee Sellier
Internal Marketing Representative
Jamee Sellier began her work in the insurance industry in 2008.  She holds a Property & Casualty Insurance License, as well as, designations as a CPIA and CISR. She and her husband, Nicholas, currently reside in Pass Christian, MS.  They have 3 children, Louis, Sasha and Earl.  They also have 3 dogs, Biggie, Cali and Red.  In her spare time, Jamee enjoys DIY projects and attending all of her children's sporting events.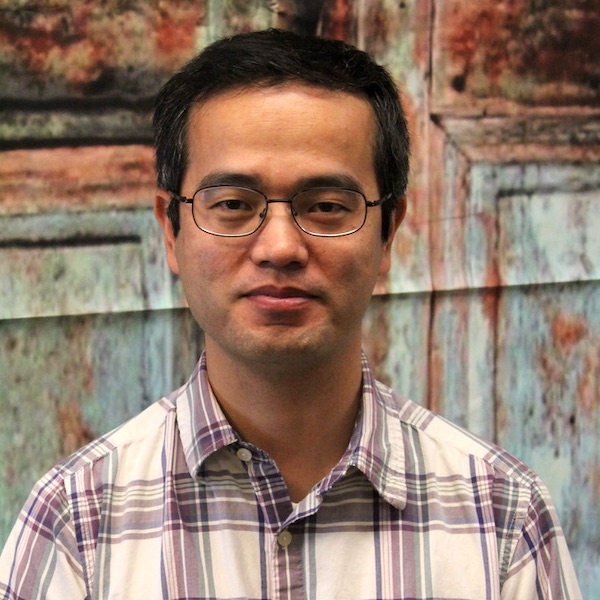 Jian Wei
IT Manager
Jian Wei was born in Fuqing, China and attended Nanjing University where he received his Bachelor's Degree in Atmospheric Science. He then attended Fuzhou Bureau of Meteorology. After coming to the United States, Jian attended Jackson State University where he received his Master's Degree in Computer Sciences. Jian joined team TPI in 2004 as IT Manager.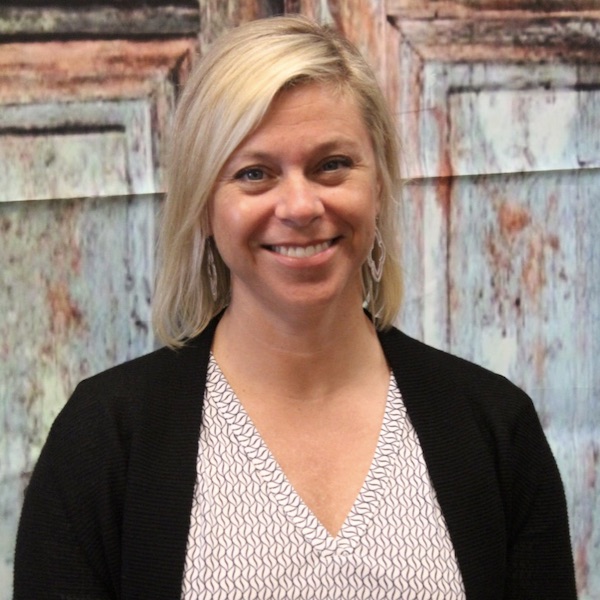 Rebecca Shannon
IT Project Manager
Rebecca Shannon grew up in Washington state and earned her BA in Economics from the University of Washington.  She began her career in insurance in 1991 working for Kenneth I. Tobey, Inc., a managing general agent in Seattle, while in college.  She spent 15 years there, achieving the role of Vice President of Information Technology before moving to Mississippi with her husband in 2003 and working remotely for another 3 years.  She also worked with Risk Placement Services in Washington for 3 years before joining the TPI team as a systems analyst in 2011.  Rebecca is currently the IT Project Manager for TPI and works remotely from her home in Saltillo, MS, where she resides with her husband and her two sons.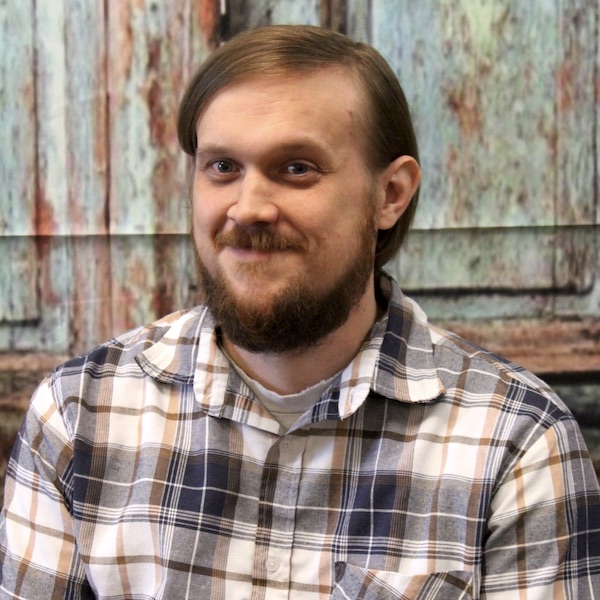 Robby Dees
Programmer
Robby is originally from Kosciusko, MS and currently lives in Richland, MS with his wife, Holly, and their two children. He earned his AA in Computer Science from Holmes Community College in 2006. He has 15 years of experience in the IT field working in various industries. He joined the TPI team in 2015 and currently serves as a Programmer.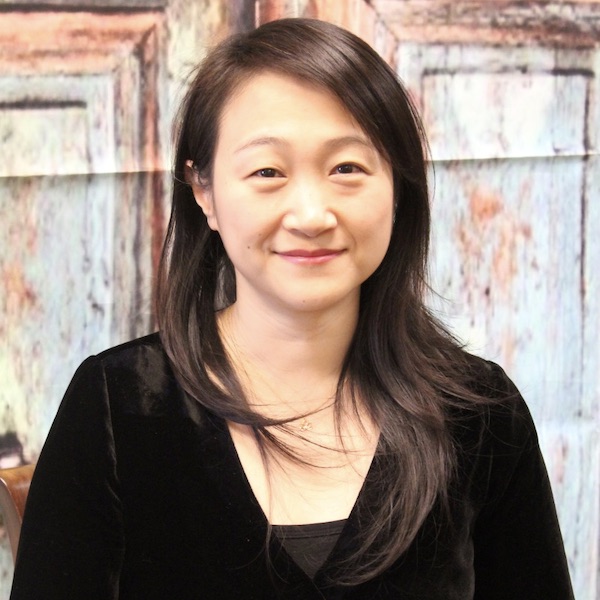 Ziyu Tian
Programmer
Ziyu Tian was born in Dalian, China and attended Nanjing University where she received her Bachelor's Degree in Atmospheric Science. After coming to the United States, Ziyu attended Jackson State University where she received her Masters Degree in Computer Sciences. Tian joined team TPI in 2011.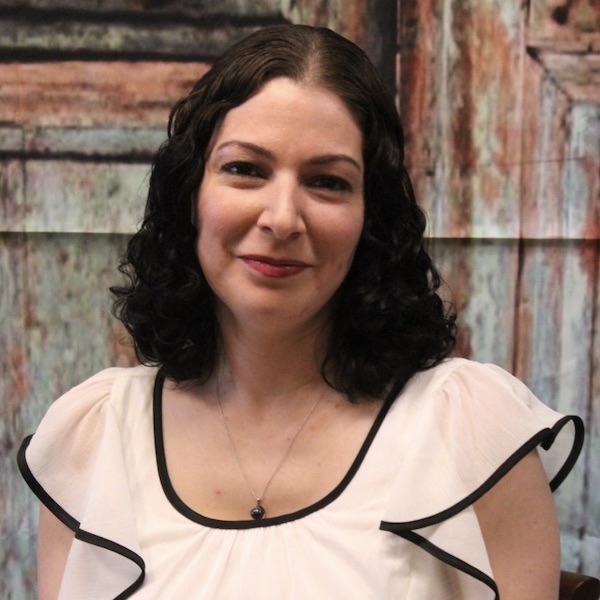 Sherry Harthcock
IT Analyst
Sherry is originally from Vicksburg, MS and moved to Clinton in 2018. She is a graduate of Mississippi University for Women with a Bachelor's Degree in Business Administration/Management of Information Systems. She joined TPI in September 2018 as an IT Analyst and hopes to further her education in her field. Sherry's hobbies include creating artwork, exercising, exploring, and traveling.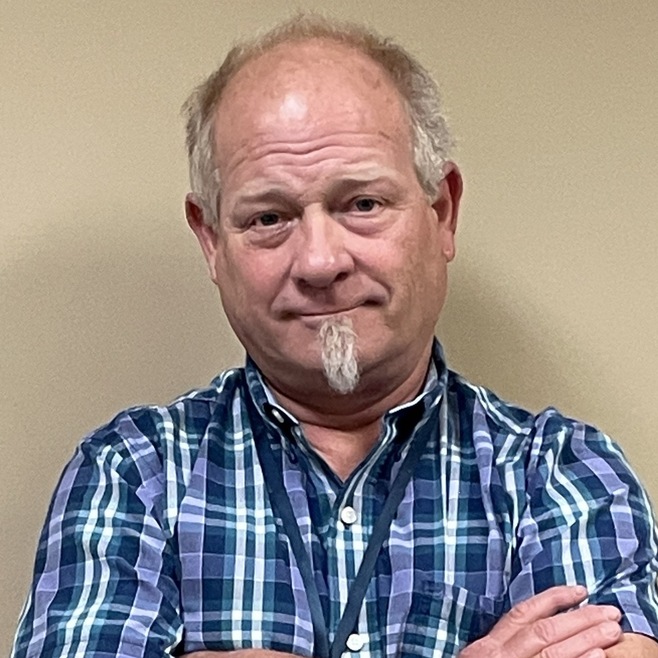 Chase Warren
Software Developer
Chase Warren has been working as a Software Developer for over 20 years. He began his career as a Statistician for the State of Mississippi in the mid 90's before moving into a Business Analyst role with the State of Mississippi throughout the 2000's. He later served as a Lead Developer at L3 Vertex and other private companies. Chase joined the TPI team in October 2021 as a Senior .NET Developer. He resides in Pearl, MS with his wife of over 30 years, Melinie Q. Warren.  He is a proud father of 3 and a grandfather to 8 and spends most of his free time with his family and their assortment of pets.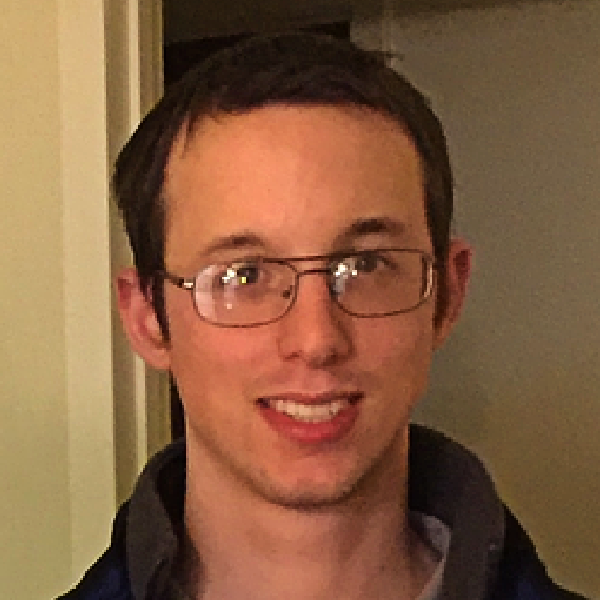 Jeffrey Crochet
Software Developer
Jeffrey is a Mississippi native who was born in Yazoo City and currently lives in Clinton. He received an AA in Computer Programming Technology from Hinds Community College where he also worked as a systems analyst before joining TPI in 2020. His primary interests are programming, Linux, and open source software.